Never run low on your favourites, and save at the same time!
Below are some of the exciting benefits you get as a Mindfoods subscriber!
10% Off
Receive 10% off every subscription order!
Exclusive New Flavours
Be among the first to try out exclusive new flavours!
Free Shipping
Free shipping to anywhere within Canada or the USA!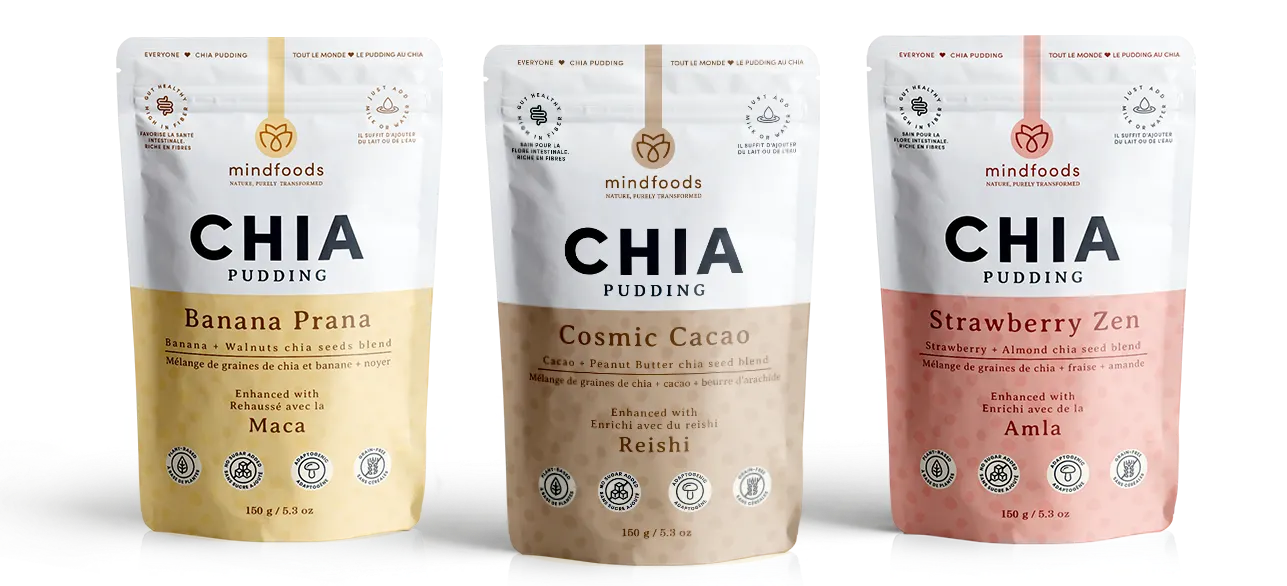 As a subscriber, you're in control. Change or cancel your subscription anytime. Any changes will be applied to your next delivery if made prior to being billed. Future payments are taken out automatically, so you can set it and forget it!
Change flavours and sizes
Reasons to Add Mindfoods to Your Daily Routine
With ingredients this tasty and good for you, you'll want to fuel your body regularly.
100% Natural & Vegan
No artificial flavourings, preservatives, or animal products.
Adaptogenic
Enhanced with adaptogens that increase the body's ability to handle stress.
Vitamins & Minerals
Rich in vitamins and minerals that are essential for our bodies.
Sugar-free
Sweetened and flavoured naturally with whole food ingredients.
Prebiotic
Promotes good gut health with non-GMO fiber.
1.  Click the subscribe now button to be taken to our choices page.
2. Select each item you'd like included in your subscription and click "add". Press the same button to add to the quantity. Your choices will begin to bundle underneath, where you can easily remove any you don't want.
3. When you're finished adding items, choose a frequency for each selection, then click the "add to cart" button.
4. Confirm the selections in your cart. They will show a delivery frequency so you'll know it's included in your subscription.
5. Complete the checkout process.
 
You're all set! When your payment goes through you'll receive an email with a link to your subscription information. Should you need to change your personal information, this is the place.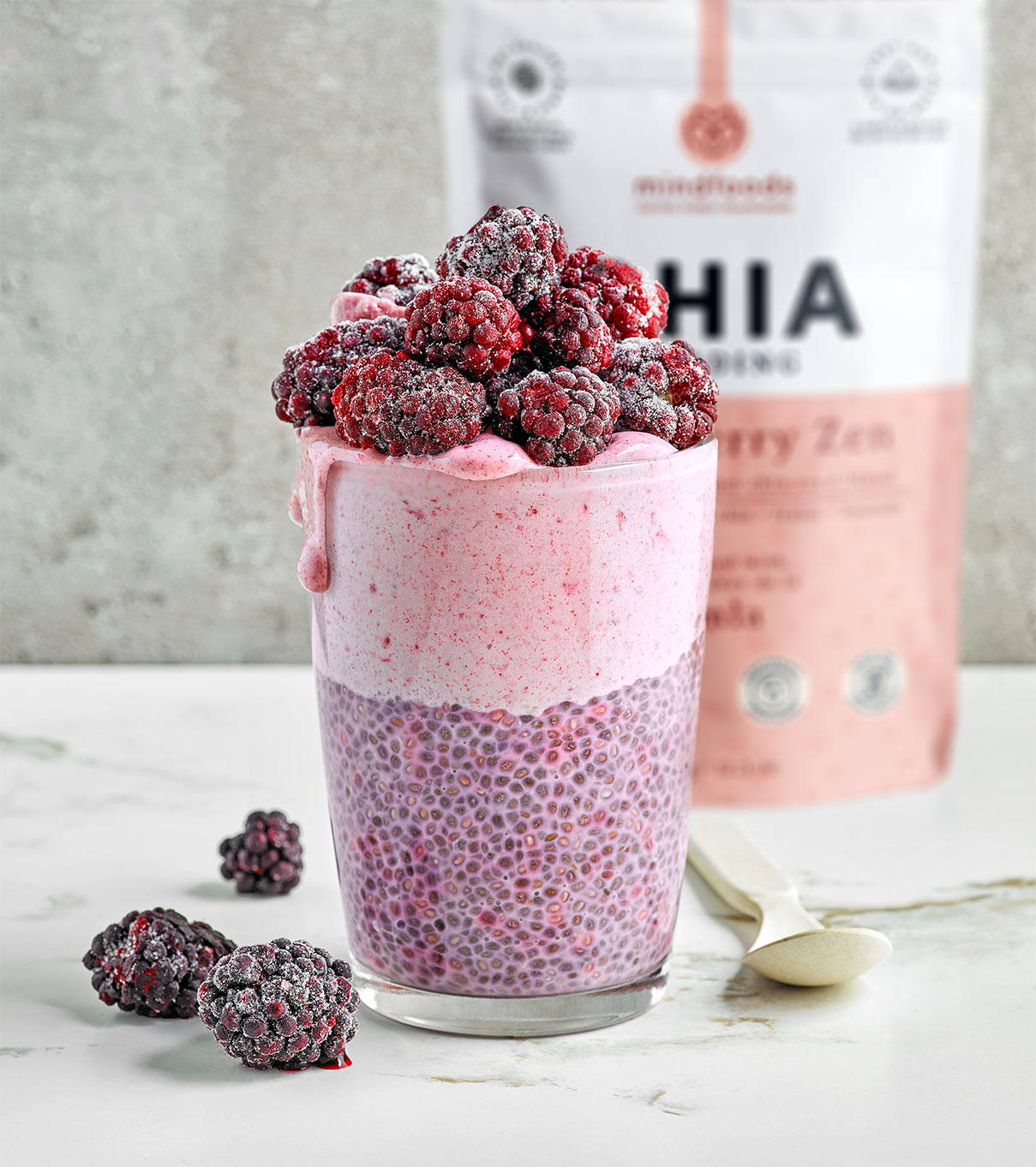 Get a FREE Mindfoods breakfast mug with your first subscription order!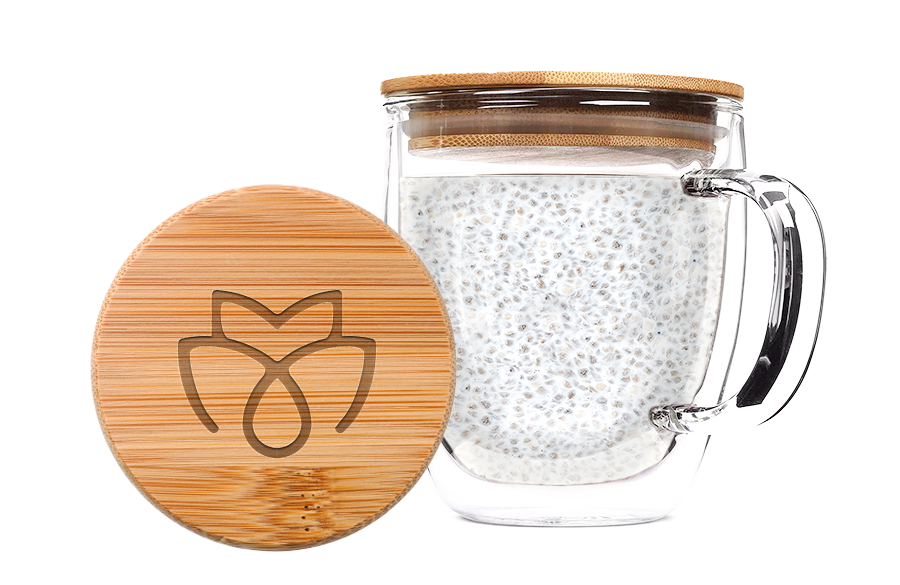 Double Wall Insulated Glass &
Splash-Resistant Bamboo Lid
✦ Subscription-exclusive item
✦ Microwave & dishwasher safe
✦ 12 oz capacity
✦ $17.99 value

Let's make your mornings a little easier, tastier, and healthier.
Click below to begin selecting your subscription.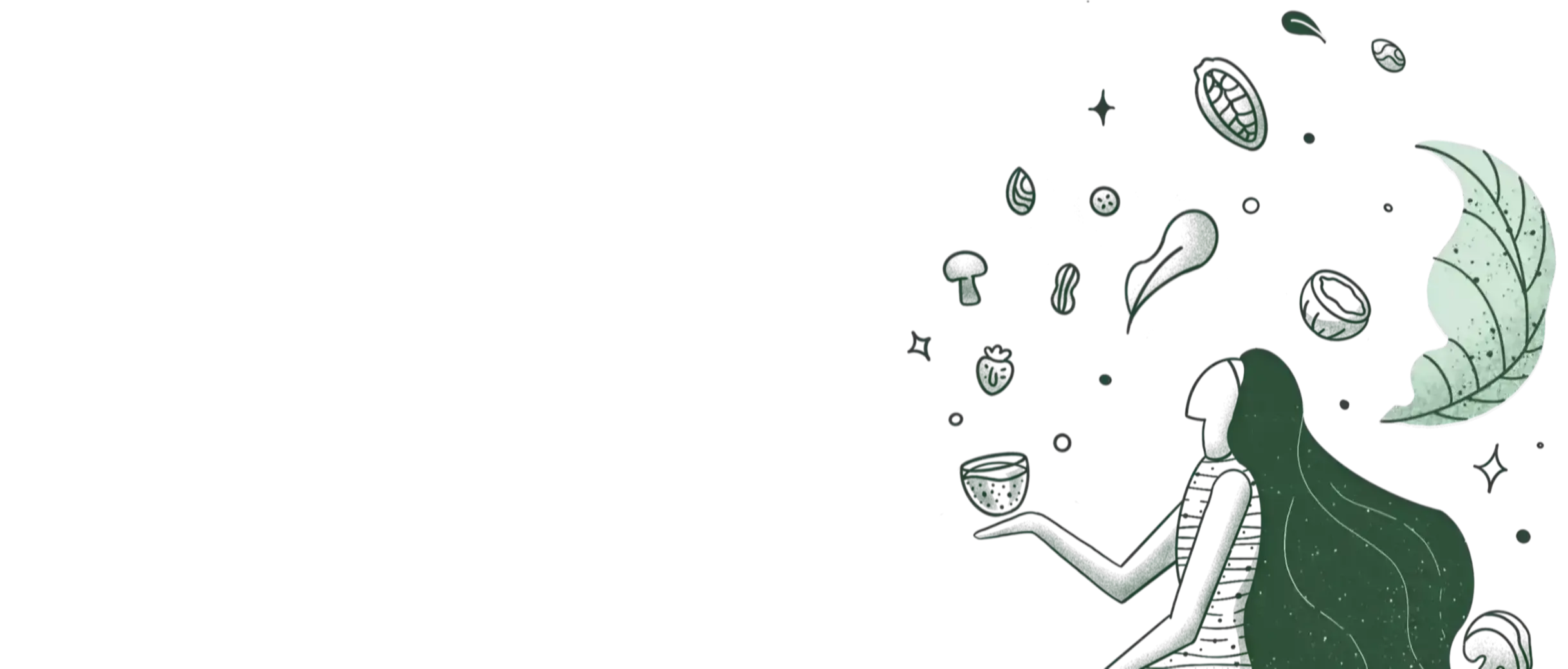 Here's what our customers say.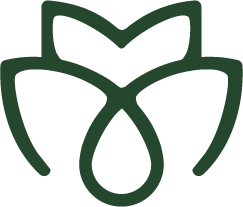 "Wow - delighted to have come across this product. Thanks for taking such care in creating it. I'm a fan!"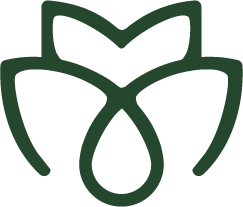 "Just made my way through the different flavors and I was seriously blown away. I love that they aren't overly sweet! Flavors are really well-balanced. I typically make it to rest overnight and then chop up some fresh fruits to top it in the morning."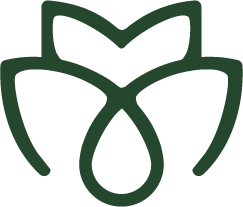 "I compared both buying a subscription and making my own, and found that I saved money by subscribing."
If you can't find your answer below, please contact us!
Do I have to commit to anything when subscribing?
No, you are free to cancel your subscription whenever. You're in control!
What is the minimum order requirement for a subscription?
The minimum order for recurring subscriptions with free-shipping is $37 to Canada or $45 to the USA. This is easily reached with two 350g packets (+ one 50g packet if to the USA), so a subscription makes a great choice if you go through at least that much regularly! Subscriptions that don't meet the minimum amount can still be processed, however, you will have to pay for shipping each time.
How do I make changes to my subscription choices?
After sign-up, you will receive an email with a link to make changes to your subscription, or by clicking here. Following that link, you can edit your personal or billing information as well as change the flavours, sizes, or quantities in your subscription. All changes are applied to your next order if made prior to being billed.
How do I cancel my subscription?
Following the link you received via email upon sign-up or by clicking here, you'll be able to cancel your future orders. We're sorry to see you go! If there's anything we can do to assist you, or if you have any comments or concerns, please reach out to us.
How long will it take to receive my subscription in the mail?
Orders are shipped out within 1-3 business days after your auto-payment and shipping times will depend on your location. Please view our shipping information here, including updates due to COVID-19.
Is it possible to gift a subscription?
Absolutely. All you'll need to do is subscribe with your billing information, but give the shipping information and address of whoever you'd like to send it to! You will receive a link via email that you can use to keep track of or change that subscription. Thanks for sharing!
When will you bill my credit card?
That will depend on when you ordered your subscription. If you have a recurring monthly subscription, it will be taken out on the same day of the next month. For example, if you ordered on the 10th of the month, your next bill will be taken out on the 10th of the following month, or two months later if that is your frequency.
Not ready to commit? Try our individual products!